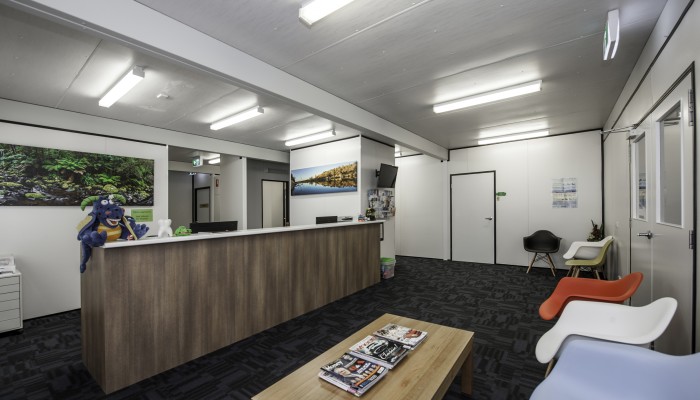 Modular Solutions for Temporary Emergency Space
Modular buildings are a quick, efficient and affordable way to get additional site facilities up and running when they're needed for emergencies.
Along with natural disasters like flooding and bush fires, we're now experiencing COVID-19, a once in a lifetime health emergency, and businesses have an unprecedented need for temporary facilities to relieve the pressure on local medical clinics and practitioners.
Temporary isolation facilities, waiting rooms, pop-up clinics and sterile amenities are available within Ausco Modular's large fleet of buildings for hire while health departments, local governments and essential services like hospitals are preparing for vital community needs.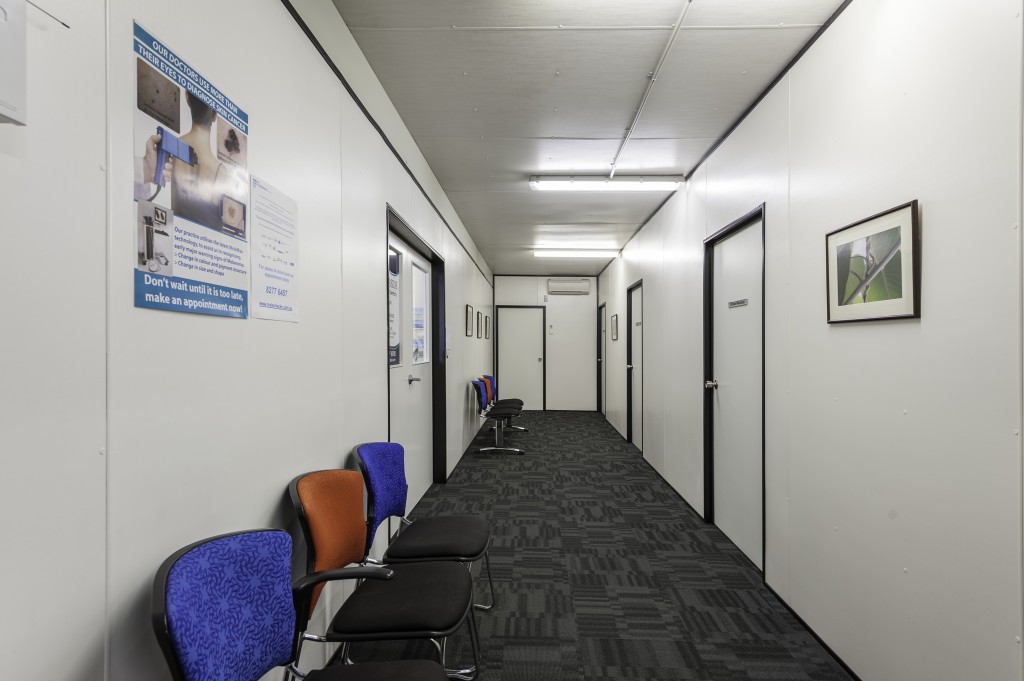 A temporary medical facility and waiting area supplied by Ausco Modular.
Alternatively, businesses may require additional temporary office space to practice social distancing protocols within their own teams to ensure business continuity.
Rest assured that we're completing increased cleaning and sanitation to ensure buildings are fit-for-purpose and safe for your teams to utilise:
Building preparation: all returned buildings are disinfected and then isolated for 3 days. After the isolation period, they are disinfected a second time.
Delivery and installation team health: a risk assessment will be performed ahead of any site works.
Whatever the need, we're committed to help 'flatten the curve' and play our part in Australia's containment strategy.
With a national footprint and of branches around the country, Ausco can assist with any needs now. Call your local team now on 13 62 11 or submit a quote request online.