The Ferny Grove Falcons Australian Football Club were the proud recipients of a new modular changeroom and community facility thanks to Brisbane City Council, AFL Queensland and the State Government.
Adjoining netball, cricket and hockey clubs at the shared sporting ground will also benefit from the new facilities which comply with the AFL's Preferred Facility Guidelines to support participation growth of grass roots sport and the changing profile of participation.
The project was awarded the AFL's 2021 Ken Gannon Community Football Facilities Award for Queensland.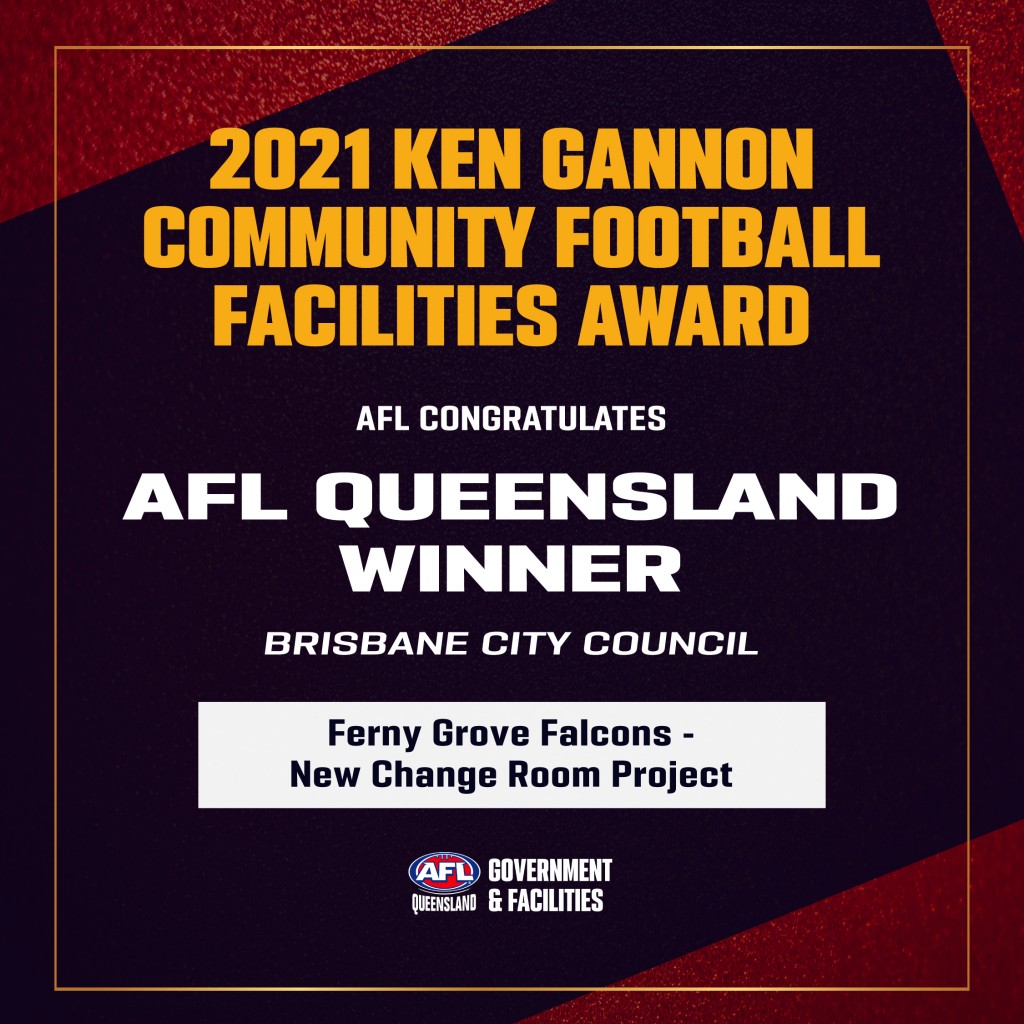 The facilities include two 45m2 changerooms with benches and lockers, a large social space for club functions and meetings, umpires' changeroom, public amenities including access for disabled persons and a 3m wide deck running the length of the building for spectator viewing.

"These Ausco change rooms had an immediate impact on our club and made game day much less operationally challenging," said President Janne Barnes.

"Prior to their completion, squads were using small and outdated amenities. We've seen female participation grow and we now field two female teams."


"The AFL's need to deliver fit-for-purpose facilities is driven by ongoing participation growth and the changing role of participants," added AFL Investment Partnerships Lead Cobey Moore.

"More Queenslanders than ever before are playing AFL, with females making up 42% of all participants. We know that providing safe, accessible and welcoming facilities achieve this as it keeps players and officials engaged in the game and supports future growth for participants and the community."