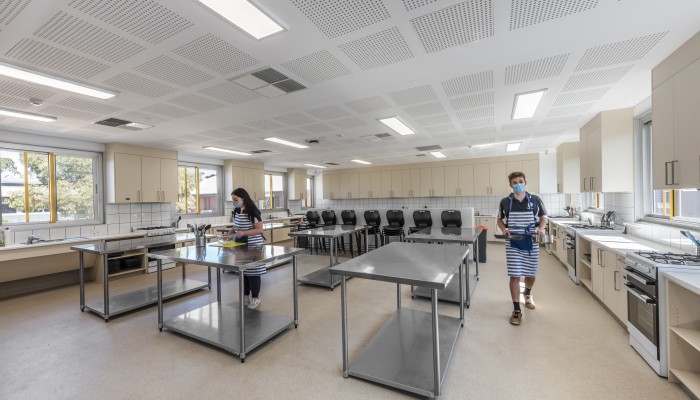 To innovation and beyond: modern methods of construction
It is hard to imagine how the Model T Ford and modular buildings have anything in common, yet Mr Henry Ford is credited with instigating the production line and in doing so, changing manufacturing in the modern age. Forty-eight years after the innovative Ford production line started, Ausco Modular adopted the same concept in Adelaide, efficiently building standardised, cost-effective, sustainable buildings on a production line.
Since then, modular building construction (and car manufacturing as well) has evolved into Modern Methods of Construction (MMC) which is an ethos or construction method.  MMC leverages great design and engineering to optimise and standardise buildings for faster, cheaper construction. MMC offers efficiency in design and large volume off site manufacturing, and the productivity through on site in assembly.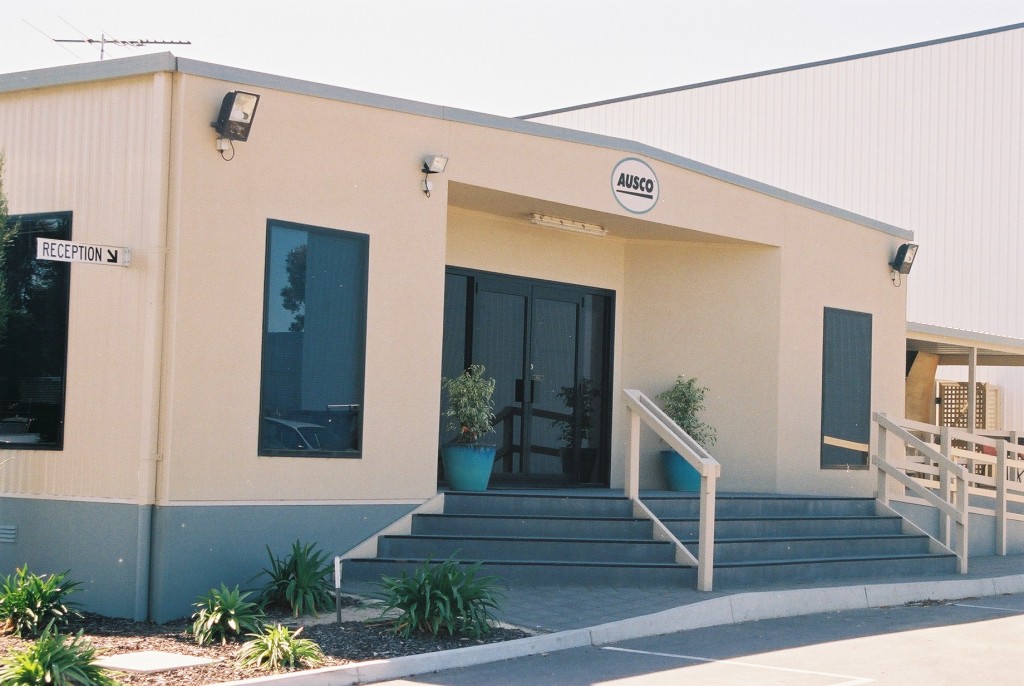 Design for Manufacture and Assembly
Design for Manufacture and Assembly – or DfMA – is what it says it is, a product designed for manufacture and assembly. This discipline seeks to optimise and refine each step in the manufacturing process to reduce waste, reduce time and resources, and improve quality and consistency to make the final product more easily, efficiently assembled on a production line.
It is a concept which the Ausco team has embodied and it makes perfect commercial, environmental, safety and customer sense. We spend time designing, re-designing, reiterating, prototyping so when the final design hits the production line it has been optimised to only use the raw materials required, within a standardised format which can be repeated time and time again with the same outcome.
When the design moves to the factory floor, our manufacturing team follow a distinct process and hone their high-level construction skills for a quick turnaround and rapid delivery to the customer. It is this smart, advanced manufacturing which improves quality, reliability, lead times and safety. The design process is underpinned by Building Information Modelling or BIMto capture all data on every element of the building in a digital footprint which is accessible on the factory floor for the perfect build.
The customer has comfort knowing, as a standard product, exactly what will arrive, its finished quality and the flexibility to easily augment existing facilities, or reduce them, as demand fluctuates.
Rapidly Delivered Sustainable Buildings
From a broader perspective, studies have shown that modular construction results in 83.2% less waste by weight than traditional construction. Less waste equates to a more sustainable option for Ausco, for customers and for the world.
Whilst the buildings are manufactured and assembled in the factory, the preparations begin concurrently onsite. As the buildings are 95% complete when they reach site, MMC reduces not just time onsite yet the overall project timeframes as well. The total MMC project time is on average 50% less than traditional construction which offers great benefit to education facilities, medical facilities or indeed, any project wishing to minimise disruptions, trades onsite and timeframes. It is also an ideal, replicable response in the times of critical emergencies and disasters.
Ausco uses a Building Management System or BMS for the life of the building. DfMA, BIM and BMS are not just buzz words, they are critical innovations which taken to their fullest could allow Ausco and its customers to change the face of temporary and permanent buildings.
The Future through MMC
Our aim is for Smart Buildings, where the BMS monitors and records interactions with the user and environment. Aggregate data from the BMS allows us to fully understand when the building needs cooling or heating. Or when the greatest electrical load is experienced. Even times when it is occupied and how the space is used. This data can then be fed back into the BIM to inform future designs. The more information available optimises a building design to the user's experience simultaneously reducing energy consumption and waste to everyone's benefit; Ausco, the user and the earth.
The benefits of MMC are obvious and when the constraints on the world's resources are only increasing, it is an innovation such as this which provides real value. As Mr Ford said himself, "Businesses that grow by development and improvement do not die."