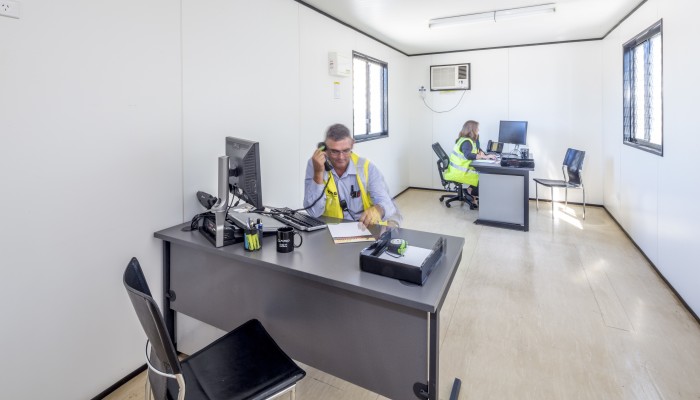 How to Incorporate Physical Distancing On Your Jobsite
For construction projects still operating throughout the pandemic, finding ways to add more space to your job site for physical distancing may seem challenging. See our recommendations below to help create extra space on your site while keeping your staff safe.
Expand Dining Areas
To follow recommended social distancing protocols, you may need to add additional temporary building space to lunchrooms and offices. The added space will give your team the room they need to keep distance from each other within a common area. Our building plans have been redesigned to demonstrate social distancing requirements.
Add Dividers & Work Stations
By separating work areas into individual stations, it allows alternate ways for employees to focus on their work while maintaining a physical distance. 
While you're deciding how best to expand your job site, explore our solutions or contact Ausco today.