Get compliance-ready with ease
The RCLG, in partnership with ACA and other key industry bodies, has developed new environmental and sustainability best practice requirements to protect the environment and your staff.  Complying with these is important, but it can be complex and time-consuming. To help you meet these new requirements quickly and easily, we've developed a simple and cost-effective solution – the Ausco ECO upgrade option.
The Ausco ECO upgrade can be applied to our existing modular building fleet and is available throughout Australia.
Save energy, reduce heating and cooling bills 
Reduce indoor pollution, protecting the health of
your staff
Identify and eliminate energy wastage
Improve environmental performance
Reduce costs, improve efficiency
Our ECO upgrade options allow you to choose your level of compliance-based on-site and project requirements.

DOWNLOAD MORE INFORMATION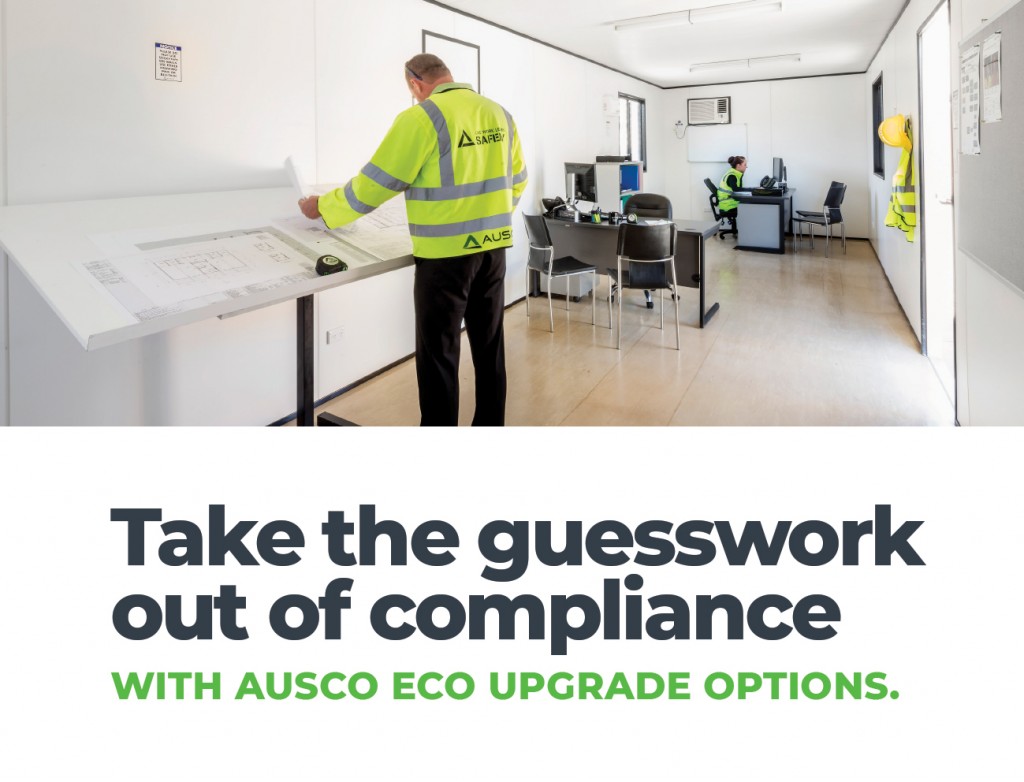 Take the guesswork out of compliance with Ausco Eco Upgrade options 
AUSCO ECO UPGRADE INCLUSIONS:
Our ECO upgrade includes additional features, such as:
• Low VOC paint, adhesives and sealants
• Insulation
• LED lighting with motion sensors
• Blinds or tints
• Water saving taps
• Weather seals, and more.

Contact us now for a detailed list of inclusions, pricing and more information.
CALL 13 62 11 OR REQUEST A QUOTE NOW