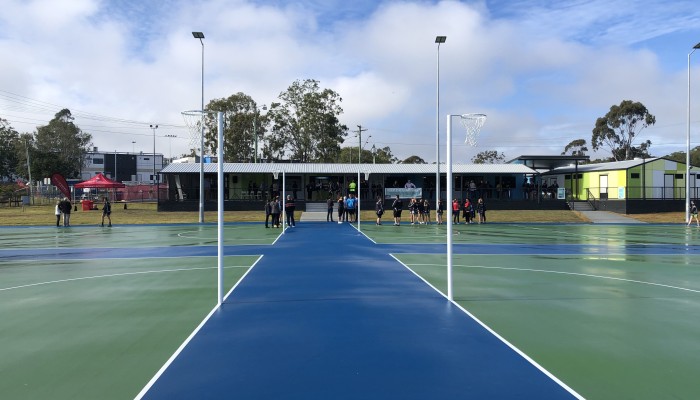 Ausco Delivers Modular Buildings for Underwood Park Redevelopment Project
The first stage of an $11.9 million multi-sport development at Brisbane's Underwood Park has been completed and was opened on Saturday 11th July.
New clubhouses and amenities for Logan City BMX Academy and Underwood Park Netball Association were part of the first stage handed over by local manufacturer Ausco Modular.
The first stage also includes netball changerooms and hard court upgrades and additions, and a cafe and public amenities which is due to open shortly.
Logan City Council Mayor Darren Power said the new facilities would be "a game changer" for all users as community sport resumes following the easing of COVID-19 restrictions.
 "We've seen so much put on hold during these unprecedented times so it will be great to see these clubs make use of the new facilities," added Mayor Power.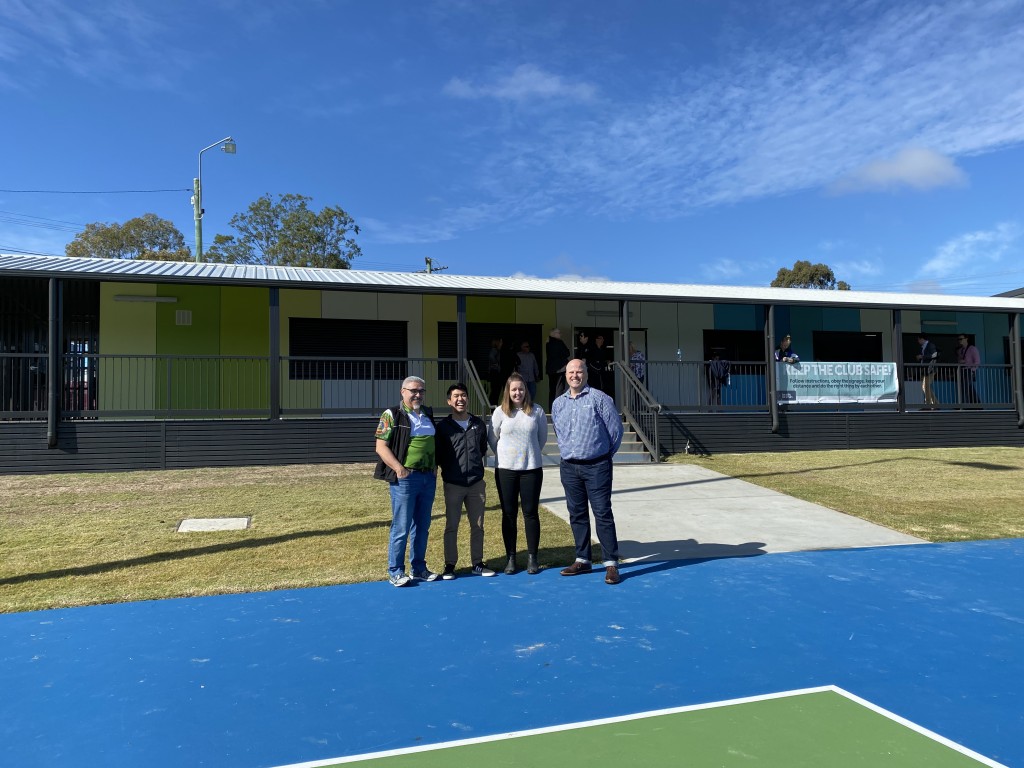 Members of Ausco's Brisbane team attended the official opening.
Division 1 Councillor Lisa Bradley said the development added to the already popular Underwood Park precinct advising that "the two clubs that call Underwood Park home and catering for so many local families now have amazing new facilities" and added that just under $500,000 of divisional funding had been the catalyst for additional funding to help achieve a great outcome for the community.
"It will be an impressive sight when it is fully operational and the clubs, volunteer groups and the community can make the most of these wonderful facilities."
Ausco Modular General Manager Eastern Region, Jane Brisbane, said the construction process has continued throughout the COVID-19 restrictions.
"We've been able to keep building all the clubhouse in a safe fashion at our Ipswich factory and the project is nearing completion on site," said Ms Brisbane.
"The off-site modular construction methodology has inherent sustainability advantages as time-lines are firm with no impact from changing weather conditions.
"The factory environment also allows for strict quality and environment controls, and produces less waste than building on-site."
The second stage of the development is expected to be completed in the coming month and will include:
new football (soccer) clubhouse and changerooms for Rochedale Rovers Football Club;
mountain biking storage space;
a community hall; and
Meals on Wheels kitchen and office space.
Bradley enthused "it will be an impressive sight when it is fully operational and the clubs, volunteer groups and the community can make the most of these wonderful facilities."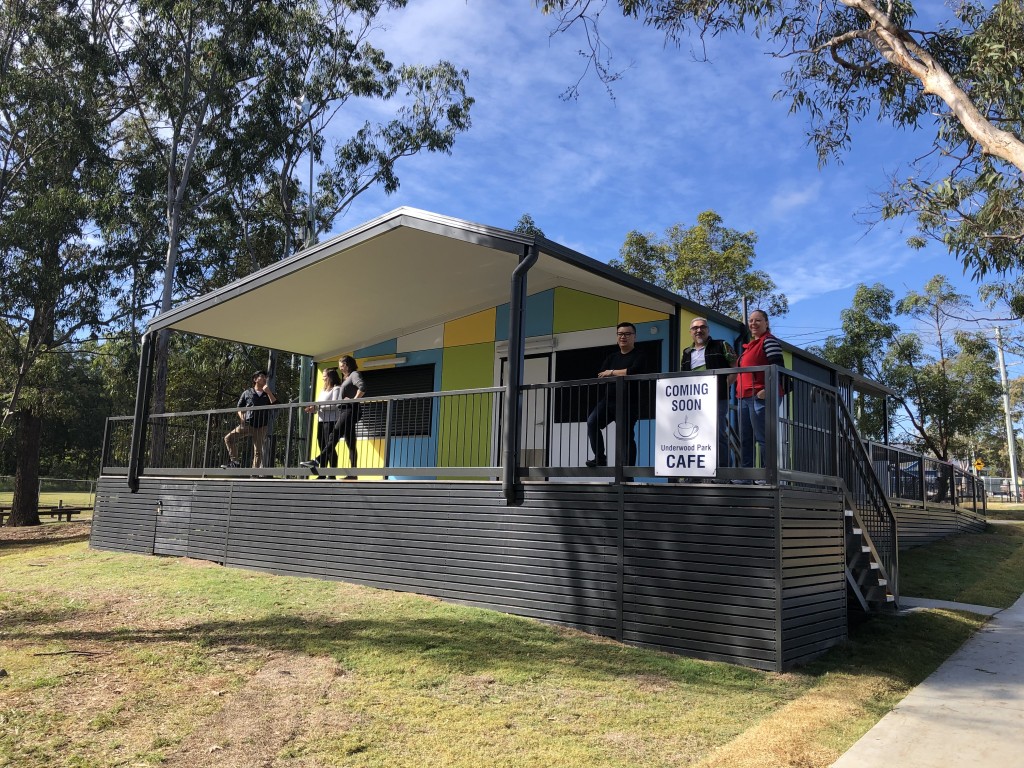 The community cafe due to open to the public soon.
Queensland Minister for Sport and Springwood MP Mick de Brenni said athletes, volunteers and officials who have been benched during the COVID-19 pandemic are now returning to play.
"At Underwood Park, teams are getting back in action with purpose-built new facilities to make the playing experience even better."
Underwood Park is home to the Underwood Park Netball Association, Rochedale Rovers Football Club, Rochedale Tigers Rugby League, Rochedale South Cricket Club, Logan City BMX Academy, Rochedale Mixed Softball Club, Springwood Softball Club, Guides Queensland (Underwood), RATS mountain bike club, and it will soon be home to the Rochedale-Springwood Meals on Wheels.
The development is jointly funded by the Queensland Government ($10 million) and Logan City Council ($1.7 million), while Underwood Park Netball has provided a $200,000 contribution.
View all project video updates on Ausco's YouTube channel here.
Article components courtesy of Australiasian Leisure Management.